Marcy Mull – Owner of GMC Farm, LLC.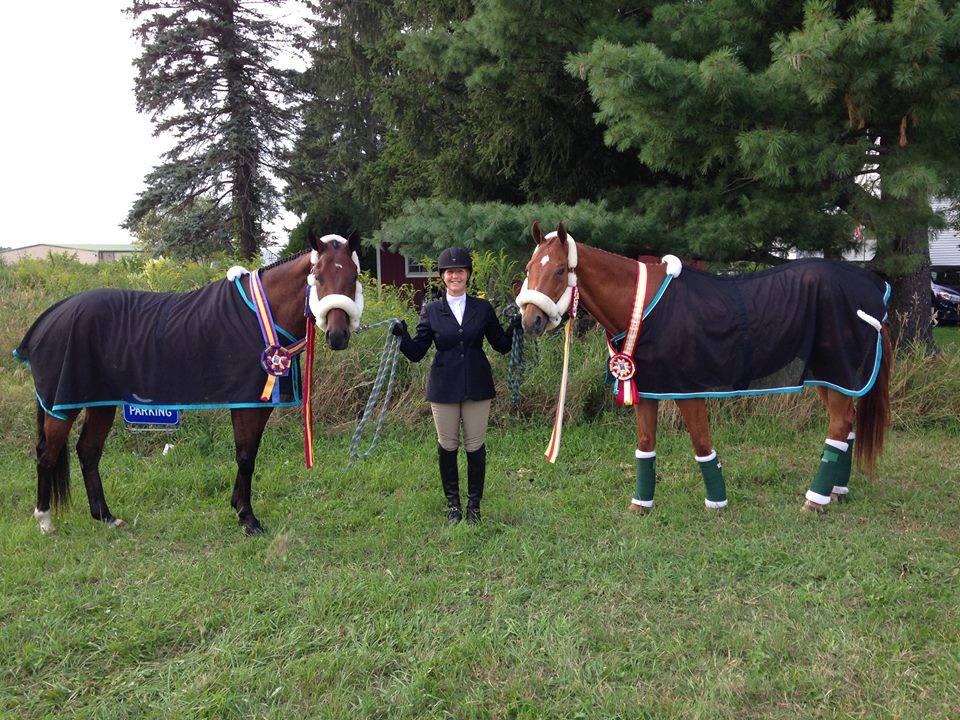 Marcy grew up in Sharon, Ma where she first found her love for horses through a friend's pony. It soon became a deep and ever lasting passion. To fulfill her desire to constantly be around horses, she found a neighbor who was involved in with Appaloosas that allowed Marcy the ability to assist with their care and exercise routines. From there, Marcy rode hunter/jumpers and exercised Thoroughbreds at the track. After college, Marcy made her transition to Connecticut where she found her love for horses continue to evolve, becoming deeply involved with the AQHA circuit. Maintaining the farm her in-laws developed and competing with Geno Spagnola and Gretchen Mathis of Powder Brook Farm, she knew it would be a life long passion far exceeding just a hobby.
She continued this passion while raising her daughter, Courtney, who also became heavily involved in the AQHYA/AQHA circuit. Courtney competed under the guidance of Powder Brook Farm, earning several Top Ten Congress ribbons. As Courtney made her transition to college at Bentley University, both mother and daughter thought it would be a good change for their farm to venture back into the Hunter/Jumper world that Marcy loved growing up. Seeking out trainer Olivia Carey to assist with a few prospects they had acquired, they began rebranding GMC Farm. Now, Olivia resides as Head Trainer and Barn Manager helping GMC Farm flourish in the Hunter/Jumper local, state and northeast circuits. There is a little bit of everything here for each and every rider. We hope you share the same passion and love for horses as we do and can't wait to share in your journey!
---

Olivia Carey – Head Trainer at GMC Farm, LLC.
In addition to boarding, GMC Farm also offers group and individual riding lessons with head trainer Olivia Carey. Olivia has been a part of the Hunter/Jumper community for over 15 years coming from a diverse background. She began her riding career learning the fundamentals of western riding within the Quarter Horse community before entering into the Hunter/Jumper world. It is here she found her true passion; competing on the local and rated level. She has been a part of USEF, CHSA, and CHJA since she was a child rider. While attending the University of Connecticut, Olivia was a part of the IHSA team, making it to both Regionals and Zones on an individual and team level. While her forte is developing young horses, teaching them the basics all the way through, she also has experience with schooling the seasoned pros. Olivia customizes each and every training program based on the goals of the rider/owner; making sure the goals line up with each horses ability.
Young horses are started slowly and correctly, learning the fundamentals which will allow the horse and rider to perform effectively throughout their careers. Olivia focuses on developing the riders through a solid seat and leg to help guide the horse through flatwork and over fences. Through hands on guidance and communication, Olivia is able to show each rider what they are capable of, no matter what their goals are for their riding career.
We would like to extend a special thank you to our sponsors: